Let's try this again. I just wrote this post and when I tried to correct a misspelled word (shocking, I know!) I lost the whole thing! ARG!
My favorite kind of upholstery job is a quick one. I found this stool at an antique mall on sale half off, thank you very much! It was crying out for help!
Do you see the potential?
I started by painting the legs in ASCP Old White. I distressed it and decided to try out a new wax - Howard's. I really loved the way it went on and how silky it felt once applied! I topped it with a coat of dark wax (Fiddes).
I turned out great, with a brownish tone so I decided to go with a brown stenciled design.
I bought some onisberg fabric and taped off some lines. I wanted to give it a grain sack look.
Then I designed and cut the stencil using my Silhouette. I stenciled it using brown acrylic paint.
I'm kinda liking the way it turned out!
Now the simple part - stretch over the cushion and staple in place. I added some brown cord piping to polish the look.
Who are you and what have you done with the ugly stool?
Linking up to my favorite parties: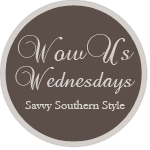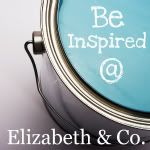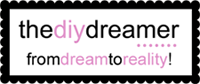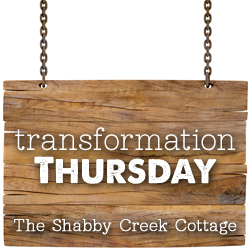 HookinupwithHoHnew2.png